Lächeln für den Firmen-Ausweis
Post
Real Life Footage of me having my picture taken for a company ID card.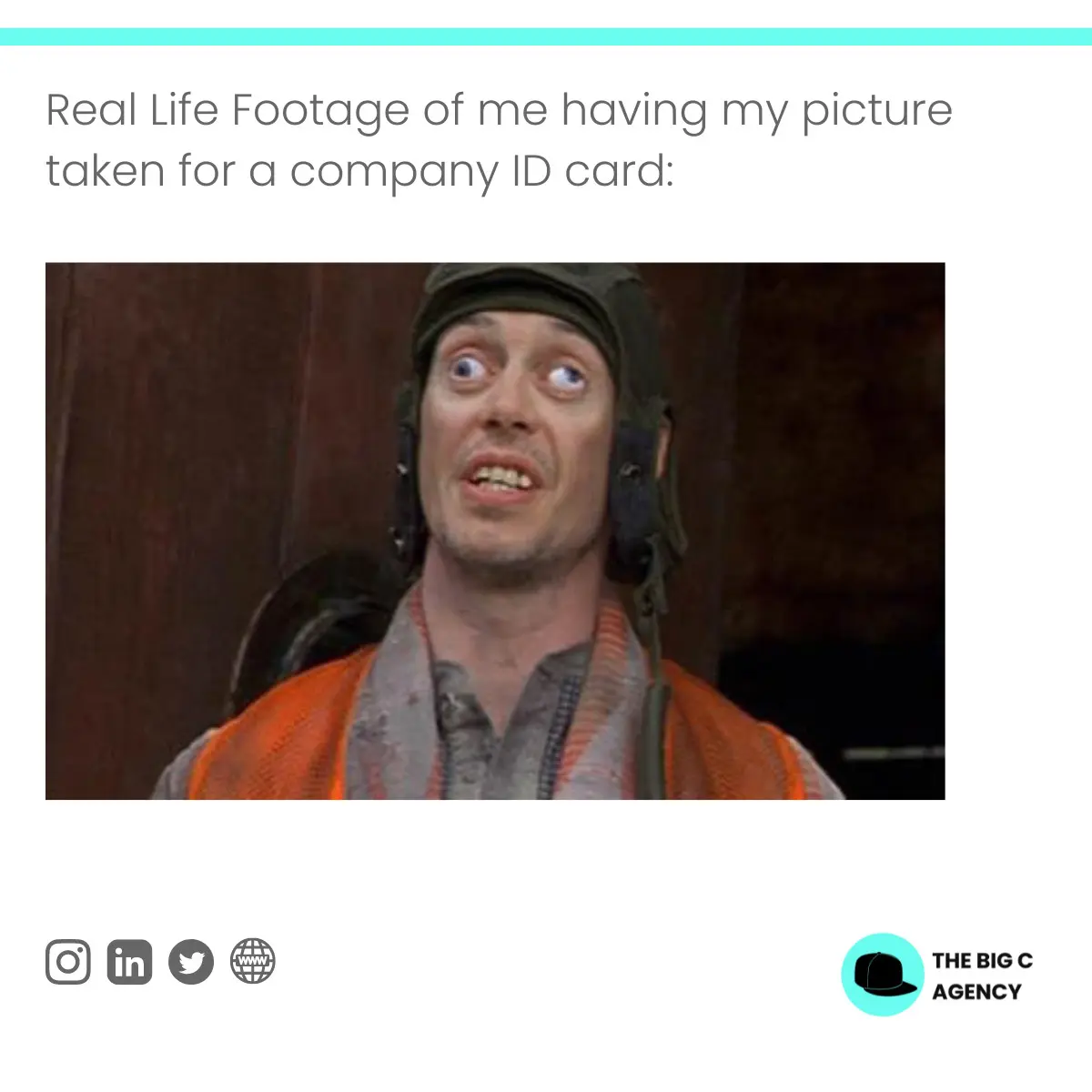 Pretty sure the HR department has a "Best of" slideshow of these running in the background at their christmas party.
dt. Übersetzung
Wie mein Bild auf so ziemlich jedem Firmen-Ausweis aussieht, den ich jemals anfertigen lassen musste.